TIMOTHY BRODERICK
Attorney at Law
3260 Hillview Avenue
Palo Alto, CA 94304
Phone: (650) 857-9000
Fax: (650) 857-1100
E-mail: timbroderick@alumni.stanford.edu
Timothy B. Broderick is a trial attorney who has been practicing law since he graduated from UCLA School of Law.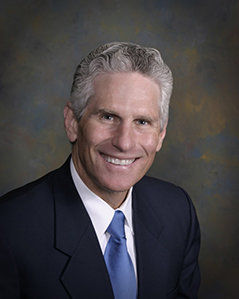 Prestigious Universities
Mr. Broderick received his B.A. from Stanford University and his J.D. from University of California at Los Angeles.
Highest Rating in Legal Ability and Ethical Standards
Mr. Broderick has the highest rating in legal ability and ethical standards, an AV rating from Martindale-Hubbell, based on peer reviews from other attorneys.
Large Firm and Government Experience
Mr. Broderick also served as a civil litigation specialist in commercial and products liability for the national law firm of over 200 attorneys at Dilworth, Paxson, Kalish & Kauffman and as a trial attorney for the Federal Aviation Administration, Office of Regional Counsel, Los Angeles.
Active Legal Organization Membership
Mr. Broderick is a member of the Santa Clara County Trial Lawyers Association, the San Mateo County Bar Association, the Santa Clara County Bar Association, and the Palo Alto Area Bar Association.
Zealous Tradition
Timothy B. Broderick was born and raised in Philadelphia and zealously represents clients in the tradition and spirit of a "Philadelphia Lawyer".
Verdict Recognition
Mr. Broderick was featured in California Reporter when his verdict in Sumler v. St. John Missionary Baptist Church, et al. was declared Verdict of the Week for his successful representation of a pastor in a lawsuit for defamation and wrongful termination against the officers of the church.
Other Competitive Achievements
Mr. Broderick is an avid swimmer and water polo player. He was a NCAA All-American at Stanford University and as a Masters Swimmer, in one year he held ten World Records and sixteen American Records.
Bar and Court Admissions
State Bar of California
Bar of the U.S. Supreme Court
Bar of the Commonwealth of Pennsylvania, inactive
Bar of the District of Columbia, inactive
U.S. Court of Appeals for the 9th Circuit
U.S. Court of Appeals for the 3rd Circuit
U.S. District Court for the Northern District of California
U.S. District Court for the Eastern District of California
U.S. District Court for the Southern District of California
U.S. District Court for the Eastern District of Pennsylvania
KATRINA SALEEN
Attorney at Law
Phone: (916) 550-3092
E-mail: katrinamsaleen@gmail.com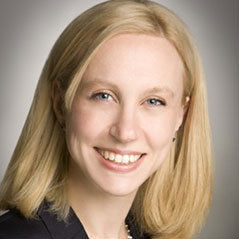 Education
Ms. Saleen received her J.D. from UC Hastings, College of Law, with a concentration in Civil Litigation. She received her Bachelor of Science in Journalism, cum laude from California Polytechnic State University, San Luis Obispo.
Biography
Katrina Telfer Saleen was born and raised in the Bay Area and has strong ties to the community. After leaving high school as Editor-in-Chief of the newsletter, varsity track team captain and MVP, and National Merit Scholar, Ms. Saleen moved to San Luis Obispo to attend college. While at Cal Poly, she honed her writing and communication skills working towards her television broadcast concentration and graduated with honors. After college, Ms. Saleen attended University of California, Hastings College of the Law in San Francisco. While at Hastings, Ms. Saleen served as co-Editor-in-Chief for the Hastings Business Law Journal, managing a staff of approximately 35 students. Prior to her work at Broderick Saleen, Ms. Saleen worked on litigation matters for the law firm of Burnham Brown in Oakland. She also gained experience in business law and regulations through her work with Pacific Gas and Electric Company's legal department. A self-described optimist, Ms. Saleen strives to help clients achieve the results they deserve, while working to reduce their stress and efficiently achieve their goals.
Ms. Saleen recently moved to the Sacramento area with her family and has opened a second law office for the firm in Sacramento.