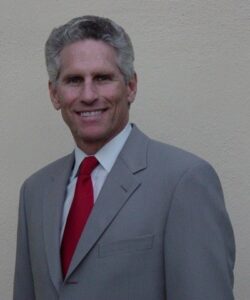 Trial Attorney Timothy Broderick practices in the areas of Defamation, Online and Internet Defamation, Sexual Harassment, Wrongful Death, Bicycle and Automobile Accidents, and Personal Injury in Palo Alto 
Attorney Timothy Broderick of Broderick Law serves clients who are victims of defamation, online and internet defamation, sexual harassment and personal injury. From our offices in Palo Alto, we pursue cases throughout the San Francisco Bay Area, and surrounding counties.
Timothy Broderick will review your case with you and let you know your options. Our goal is to provide you with the highest possible damage awards, whether it be by settlement or by going to trial and obtaining a judgment on your behalf. We seek to obtain damages for you for personal injury, defamation, online and internet defamation and sexual harassment, as well as to get offensive material about you off of the internet or other media.
How We Can Help You
Lawyer Timothy Broderick is dedicated to protecting your interests and ensuring that you are justly compensated for your personal injuries or bouts with sexual harassment or defamation. He has been fighting for clients in Palo Alto for over 20 years and we invite you to use our years of experience to your advantage.
Use our years experience to your advantage.
The Broderick Law Firm understands the grief and suffering that individuals experience when dealing with serious injuries and/or loss of life. We will fight for maximium damages available under law.
Timothy Broderick has extensive experience in sexual harassment law which gives them the unique ability to review, make a fair and frank assessement of your case, and win your case.
The Broderick Law Firm has extensive experience in defamation law, internet defamation law, libel and slander. Their experience will aid you in pursuing the complex path to justice.
Contact Timothy Broderick at Broderick Law
If you need a personal injury attorney, a defamation attorney, or representation in a sexual harassment case, Timothy Broderick can help you. Lawyer Timothy Broderick is an experienced trial lawyer who is dedicated to representing personal injury victims. Timothy Broderick at Broderick Law is dedicated to helping those who have been harmed. Timothy Broderick at the Broderick Law Firm has office located in Palo Alto, California near Stanford University. Call Timothy Broderick at (650) 857-9000  to set up an appointment.